Adventure Awaits With Our Top Outdoor Activities
From Fishing to Waterpark Fun at Great Escapes RV Resorts Chesnut Bay
If you're looking for an outdoor adventure and outdoor activities with your family, Great Escapes RV Resorts Chesnut Bay is the perfect vacation destination in Northeast Alabama. Our premier family resort offers a range of accommodation options, including full hookup RV sites, cozy cottages, and lakefront rental homes.
With a host of first-rate amenities, exciting activities, and planned events, Great Escapes RV Resorts Chesnut Bay has everything you need for the ultimate vacation getaway. In this blog post, we'll share some of the top outdoor activities you can enjoy at the resort, including fishing, boating, hiking, and more.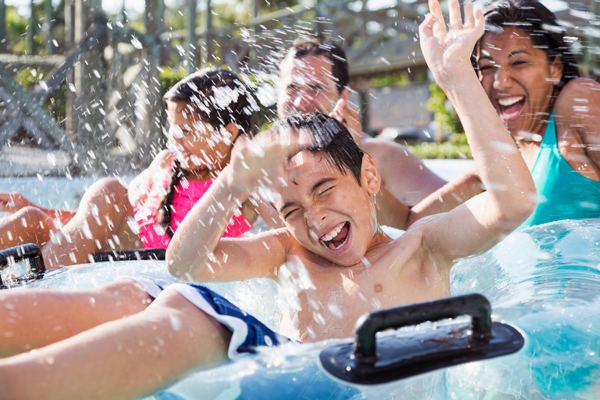 Top Outdoor Activities to Experience at Great Escapes RV Resorts Chesnut Bay
1. Fishing
If you're a fishing enthusiast, you'll love Weiss Lake. With over 30,000 acres of water, Weiss Lake is known as the "Crappie Capital of the World" and is home to a variety of other fish species. Whether you're an experienced angler or a beginner, you can take pleasure in a day of fishing with your family and friends at this beautiful lake.
2. Boating
In addition to fishing, you can also rent a pontoon boat or a jet ski to explore the lake at your own pace. You can also take advantage of the resort's kayak, water trike, and water bike rentals and revel in a more leisurely day on the water.
3. Hiking
Great Escapes RV Resorts Chesnut Bay offers other outdoor activities, including two miles of walking trails for hiking enthusiasts. Delight in a scenic hike through the woods with the kids and immerse yourselves in the natural beauty of the area.
4. Swimming
With three pools to choose from, including the Mountain View Pool, Lake Villas Overlook Pool, and Mushroom Lagoon Pool, you and your family can enjoy a refreshing swim on a hot day. The resort also has a swimming beach where you can relax and soak up the sun.
5. Pirates Bay Waterpark
Make sure to include Pirates Bay Waterpark on your itinerary-open Memorial Day Weekend thru Labor Day. There's fun for everyone with tube slides, body slides, multiple pools, waterfalls, a splash playground, mini golf, food, drinks, parties, and so much more!
Your Family's Ticket to Outdoor Adventure
Whether you're an avid angler, a water enthusiast, or a nature lover, Great Escapes RV Resorts Chesnut Bay has something for everyone. With a range of outdoor activities available, you and your family can create unforgettable memories together at this premier family resort.
Unleash Your Adventurous Spirit!